Dutch Shepherds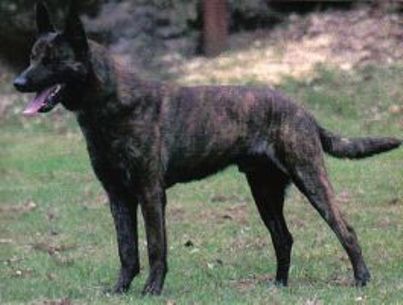 Biko Van Kamphuis - KNPV PH1
(Rudie Pegge x Kira v Kamphuis)
Biko was bred by us and sold to the well known KNPV trainer Bennie Wolters. Biko is an extreme dog who we believe to be the best Dutch Shepherd we have bred to date. After passing his PH1 trial, Biko was sold to the Dutch Police where he is an exceptional addition.
Biko's was a result of a breeding between Rudie Pegge and Kira van Kamphuis. Rudie is an excellent dog who performed well in the KNPV Nationals. Rudie is owned and trained by Hans Pegge. Kira was an extreme Dutch Shepherd who we titled to PH1.
Biko's bloodlines are full of the best KNPV producers that have been. Dogs such as Rambo v Rossum, Duco II Seegers, Arras Derks and Arras Pegge. These dogs are renowned for their ability to produce large amounts of Police dogs.
Although Biko is now owned by the Police in Holland, we are still able to breed to him if we wish.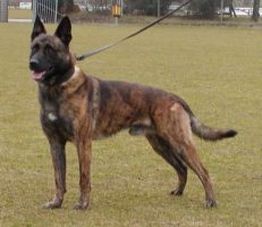 FCI v's KNPV Dutch Shepherds
Many people ask about the differences between the FCI Pedigreed Dutch Shepherds and the KNPV Unregistered ones. We only breed to the strongest Dutch Shepherds and those ones are nearly always from the un-pedigreed KNPV bloodlines.
There is a good article written about the Dutch Shepherd which goes into some depths about this matter. You can read this article here if you wish.