Welcome to Van Kamphuis Kennels
We are Gerben and Monique Kamphuis, and we live in Almelo, the Netherlands. We are second generation KNPV people, and our families bloodlines can be found in many of the KNPV dogs of today. We have titled many dog to KNPV titles, and have bred many more that have been trialed in KNPV, while some have even gone on to the KNPV nationals.
We train and breed only the strongest dogs. We are looking for a dog that is extreme in drive, hard hitting, confident and social. It is our belief that these types of dogs make the best police dogs. They also make the best breeding animals
Over the years we, along with our friends here in Holland, have cemented bloodlines which produce these types of dogs very consistently, in fact a number of litters we have bred have had every pup go on to title in PH1, including one litter of 12.
We have supplied may dogs to Police departments, military units, border patrol, prisons as well as security and sport applications. We have sold these dogs to countries such as the USA, Belgium, Germany, the UK, Mexico, and Finland to name a few. We have gained a reputation for our honesty, and for the quality of dogs we have sold and bred over the years.
If you are looking for something in particular, let us know and we will do our best to find it for you. Feel free to see our references from some of the people we have helped.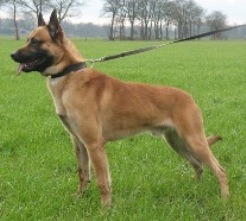 Cont.
We have also done many seminars for law enforcement and sport people around the world, including the USA, Finland and Germany.
Recently we did an interview for a friend of ours in Australia, which you can find here if you wish.
So please enjoy your visit to our site and please feel free to email us at mechelaar32@hotmail.com if you have any questions.